ITREALMS
: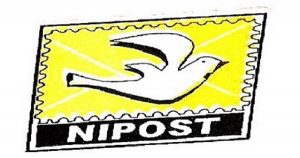 The Federal Government of Nigeria has commenced the unbundling of the Nigerian Postal Service (NIPOST) into three subsidiary companies, reports ITREALMS.

The trio, according to the Bureau of Public Enterprises (BPE), will operate on the principle of commercial viability.

The three subsidiaries, ITREALMS include NIPOST Properties and Development Company; NIPOST Transport and Logistics Company; as well as NIPOST Microfinance Bank Limited.

The Director-General, BPE, Mr.
Alex Okoh, confirmed that
the ongoing reform of NIPOST was not privatisation of the entity, but an unbundling process, stressing that the core postal service function would remain with NIPOST as the parent company.
Disclosing this at the inauguration of the sub-committee of the implementation committee for the postal sector reform, restructuring and modernisation at the bureau's office in Abuja.
The clarification, he said, became necessary to disabuse the minds of many Nigerians, especially the workforce of NIPOST that the commercialisation, reform and modernisation of the organisation was outright privatisation.
*JOIN our alert's group | Share stories with us | Advert placement: WhatsApp | SMS: +2348033592762 *Twitter: @ITREALMS *Email: itrealms.dsa@gmail.com*