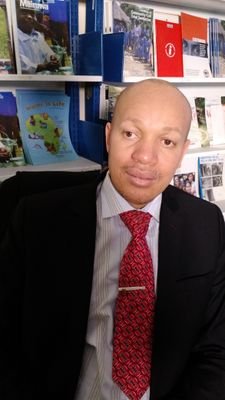 Reacting to the recent report released by the Intergovernmental Panel on Climate Change (IPCC) which detailed progress and pathways to global warming to 1.5 degrees Celsius, the
Oxfam International
boss said that natural disasters such as droughts and floods have been thwarting development in the African continent.
He highlighted fluctuations in agricultural production due to climate variations along with inefficient agricultural systems have caused food insecurity, one of the most obvious indicators of poverty.
"The 2016 El Niño phenomenon, which was super charged by the effects of climate change, crippled rain-fed agricultural production and left over 40 million people foods insecure in Africa. Without urgent action to reduce global emissions, the occurrence of climate shocks and stresses in the Africa region are expected to get much worse," he said.
For him, why African government should get real worried includes that on 5 July this year, Africa registered its hottest reliable record temperature in Ouargla, northern Algeria, of 51.3C (124.3F).
Pointing out that there is mounting evidence that higher temperatures linked to climate change have worsened drought and humanitarian disaster in East Africa, including last year's drought which left over 13 million people dangerously hungry.
Also, he said that even at 1.5 degrees of warming, climate impacts in West Africa, for instance, would be devastating, just as wheat yields could fall by up to 25 percent and at 1.5 degrees Lagos in Nigeria could become a newly heat stressed city like Delhi in India.
In sub-Saharan Africa, he said, 1.5 degrees warming by the 2030s could lead to about 40 percent of present maize cropping areas being no longer suitable for current cultivars, and significant negative impacts on sorghum suitability are projected. Under warming of less than 2 degrees by the 2050s, total crop production could be reduced by 10 percent.
Further, he said that at 2 degrees of warming heat extremes never experienced before could affect 15 percent of sub-Saharan Africa's land area in the hot season, causing deaths and threatening farmers' ability to grow crops.
"If global temperature rises by more than 2 degrees by the end of the century, by 2050 this could see daytime temperatures in North Africa (and the Middle East) rise to 46 degrees on the hottest days, which can be deadly," he warned.
Chuks Egbune/GEE
ITREALMS ... everything news digitally!