ITREALMS ... making leadership SENSE with digital news!
Astute domain registrar, and technologist, Rev. Sunday Folayan, has bemoaned the hosting of the Nigeria Governors Forum (NGF) website on .org, declaring it a 'cardinal sin' in the nation's domain name industry, reports ITREALMS.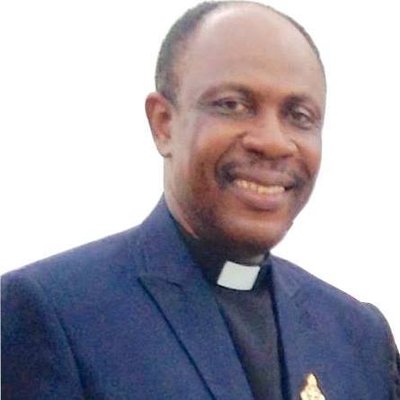 Rev. Sunday Folayan, former President, NIRA
Speaking to
ITREALMS
on the implications of the Nigeria Governors Forum, which is currently is on .org, especially to the nation dying economy, Folayan who is the immediate past president of the Nigeria Internet Registration Association (NIRA), declared that the governors' forum should lead by example and should have used a .ng domain name.

He recognized the fact that the governors are busy people who may have delegated the issue to the Secretariat of the forum.

"… A cardinal sin has been committed with the choice of that name," he decried.

As said by Folayan, who is the Managing Director, GDES [SKANNET], a NIRA accredited registrar, NGF's error of judgement is much similar to seeing the management of Coca-cola serve Pepsi at an annual general meeting of Coca-cola.

"It will be, to say the least, embarrassing," Folayan said.



He, therefore, appealed to the forum to redeem itself by doing the needful

"Also understand the multiplier effect that will be achieved, if it cascades to their various states," he said, stressing that "Now they know, so, we are watching."

ITREALMS recalls that NIRA is a Multistakeholder that oversees Nigeria's country code top-level domain, .ng. Registration of domain names are handled by NIRA certified registrars. It uses the Registry–Registrar–Registrant model in operating and managing the top-level domain. Founded in 2005 but incorporated in 2007.

Whereas, ITREALMS gathered, NGF is a coalition of the elected Governors of the country's 36 with claims of non-partisan platform that was created to enhance collaboration among the executive governors in Nigeria.

Remmy Nweke/DoP