ITREALMS: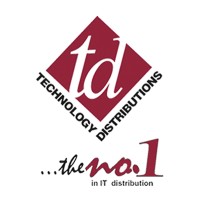 The Ghanaian President, Nana Akufo-Addo is expected to lead line-up of special guests to the TD's celebrating you 2018, reports ITREALMS.

Also, Akufo-Addo, ITREALMS gathered, will grace the 2018 edition of Celebrating You, an annual year-end awards/dinner party organized by Technology Distributions Ltd (TD), Sub-Saharan Africa's foremost ICT distributors as the Special Guest of Honour.

ITREALMS reports that the event tagged Glamorous, will potentially go down in history as one of the most high-profile ever, as the anticipated star-studded guest list will include captains of industries, bank CEOs, dignitaries and other prominent representatives of the biggest brand names in Corporate Nigeria, will specially recognize and celebrate TD's partner eco-system, namely a host of globally-renowned Original Equipment Manufacturers in the technology space and other channel partners.

Further expected to spice up the event is the entertainment fare, with a powerful line-up of A-list artistes and performers as well as a rich assortment of choice wines and food.

According to Mrs. Gozy Ijogun, Managing Director, TD Mobile and Chairman, Organizing Committee, Celebrating You 2018, this year's event will reach unprecedented heights in terms of the quality and calibre of acts, entertainment and attendance expected.

"For Celebrating You 2018, we are taking things a notch higher, as we have always done every year since it became an annual tradition of TD. We intend to celebrate our partners in a more special way this year for their patronage, support and loyalty to the TD brand. Apart from the mouth-watering delicacies on the menu, we have put together a strong cast of artistes, entertainers and performers to thrill our special guests who are expected to come from within and outside Nigeria. Furthermore, there will be an after-party hosted by one of Nigeria's finest DJs – another way we intend to make it a memorable occasion for everyone," she stated.

Celebrating You 2018 is an annual tradition aimed at bringing together employees, partners, suppliers and clients of Technology Distributions Ltd. in a fun and relaxing environment to mark the end of the calendar year on a positive note. An avenue to unwind after the rigours of the current year and re-energize for the challenges of the coming year, Celebrating You is also an effective medium of showing appreciation and encouragement to outstanding individuals and corporate entities that have positively impacted TD's performance during the year under review.

Chuks Egbune/GEE

ITREALMS ... everything news digitally!