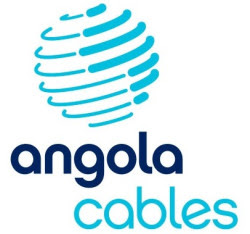 The Angola's largest Internet Exchange Point (IXP), Angonix has welcomed i3D.net as its first remote peering customer, in anticipation of exploring the $109bn online gaming market, reports ITRealms.
i3D.net, ITRealms gathered is a managed hosting provider specialising in online gaming that hosts tens of millions of players for game publishers on the Microsoft Xbox and Sony PlayStation networks. i3D.net joined 17 other companies at Angonix, Africa's third largest IXP.
The Project Manager at Angonix, Darwin Da Costa, said that with the 'Remote Peering' services from Angola Cables, online gamers in Angola will enjoy an improved gaming experience with a much reduced latency.
"It is the first phase as we look forward to eventually having i3D.net establish a local infrastructure in the country" Da Costa said.
ITRealms also reports that this year, global revenues in the games market including Massively Multiplayer Online (MMO) games that support thousands of players at a time playing over the Internet – will total $109 billion, a growth of 56 per cent over the past five years.
This, industry observers noted accounts for the majority of the online gaming market, MMOs are expected to have a value of $27 Billion (USD) by 2025.
"Whether on smartphones, PCs or consoles, the growth of the global online gaming market is expected to consistently be above 10 per cent until 2023 with the availability of better gaming infrastructure as one of the primary drivers propelling the growth prospects of this market," according to Technavio.
"i3D.net provides services to a variety of online video gaming publishers, aggregating a large number of games that can be played on our infrastructure. We are always working to bring content as close to the end user as technically possible and welcome the opportunity to partner with Angola Cables and the Angonix Internet Exchange Point. i3D.net continues to build a stronger presence in Africa as one of the few truly global providers with extensive local presence throughout the African continent," i3D.net CEO Stijn Koster said.
ITREALMS ... everything news digitally!