ITREALMS ... making leadership SENSE with digital news!

Boko Haram, a Nigerian-based dominant terrorist group, is now using drones in its violence attacks, reports
ITREALMS
.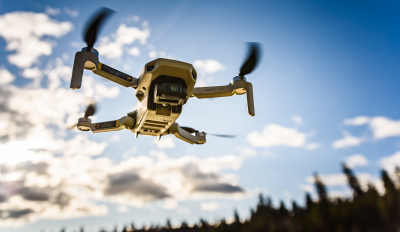 Drones are known as unmanned aircrafts and is formerly known as Unmanned Aerial Vehicles (UAVs) or Unmanned Aircraft Systems (UASs).
Officially known as Jamā'at Ahl as-Sunnah lid-Da'wah wa'l-Jihād, 'Boko Haram' is an Islamist militant organization based in North-Eastern Nigeria. Also, Boko Haram is active in Chad, Niger, northern Cameroon, and Mali.
According to the latest Global Terrorism Index (GTI) in its executive summary, informed
ITREALMS
that drones are rapidly evolving and changing the way conflicts are conducted.
Also, GTI stated that drones are emerging trend in terrorist attacks, with groups such as Boko Haram, Islamic State and Houthi rebels using the technology for attacks.
ITREALMS
equally gathered that GTI described as the deadliest terrorist groups in the world in 2022 includes Islamic State (IS) and its affiliates.
These affiliates comprised of al-Shabaab, Balochistan Liberation Army (BLA) and Jamaat Nusrat Al-Islam wal Muslimeen (JNIM).
GTI in its 10th edition available to
ITREALMS
, revealed that the current estimates suggested that 65 non-state actors are now able to deploy drones, which could be easily accessible in public marketplaces.
"They can travel up to 1,500 kilometres, be deployed in swarms, be used in targeted assassinations, hold biological weapons, require little training, and are highly accessible," a part of GTI executive summary read.
Additionally, drones, they said, advanced in Artificial Intelligence (AI) which has the capacity to provide the crafts with launch-and-forget capabilities.
At the time of releasing the 2022 index, GTI disclosed that counter-measures to the use of drones by terrorists have not been sufficiently considered and will be an emerging area of concern in the near future.
This report,
ITREALMS
further gathered, provides a comprehensive summary of the key global trends and patterns in terrorism over the last decade.
The calculation of the GTI score,
ITREALMS
was informed, considered not only deaths but also incidents, hostages and injuries from terrorism, weighted over a five-year period.
The report went on to state that IS remained the deadliest terror group globally for the eighth consecutive year, recording the most attacks and deaths of any group in 2022.
"Despite this, terrorism deaths attributed to IS and its affiliate groups, Islamic State - Khorasan Province (ISK), Islamic State - Sinai Province (ISS) and Islamic State West Africa (ISWA), declined by 16 per cent."
However, GTI pointed out that there has been a rapid increase in deaths attributed to unknown jihadists in the countries where ISWA operates, increasing by 17 times since 2017 to 1,766 terrorism deaths. Given the location, many of these are likely unclaimed attacks by ISWA. If most of the deaths caused by unknown jihadists were included as IS terrorism deaths, then the outcome would have been similar to 2021.
Some 18 countries,
ITREALMS
gathered, experienced a death from terrorism caused by IS in 2022, a slight decrease from 20 countries the year prior.
ITREALMS
recalled that GTI report is produced by the Institute for Economics & Peace (IEP) using data from TerrorismTracker and other sources.