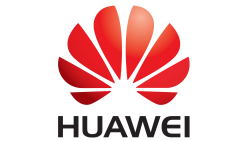 ITREALMS:

The Huawei Oil & Gas Virtual Summit 2020 — exploring 'Data to Barrel' — was successfully hosted online. The summit gathered together global customers, industry partners, and thought leaders — including representatives from the Abu Dhabi National Oil Company (ADNOC), Schlumberger SIS, and the former Chief Information Officer (CIO) of French giant TOTAL — to share their experiences of helping oil and gas companies increase profits while cutting costs, creating added value through digital transformation. Key suggestions on how the industry can overcome challenges at this particular point in time, adapting to the new normal of the pandemic and post-pandemic periods, were also fully explored.

The Oil and Gas Industry Faces Upheaval: Huawei is Positioned to Help
In the first half of 2020, due to the global economic downturn amid the spread of COVID-19, international oil prices fell to a low of 30 dollars per barrel. In May, West Texas Intermediate (WTI) crude oil futures prices even turned negative, a historically unprecedented event. Undoubtedly, the oil and gas industry has entered an extremely difficult period and is witnessing changes, the likes of which have not been seen for over a century.
Huawei has been working hard to help oil and gas customers cope with these current challenges. David Sun, Vice President of Huawei's Enterprise Business Group and Director of the Global Energy Business Department, noted that, over the past decade, Huawei has partnered with customers in the oil and gas industry and together witnessed oil prices peak at 120 dollars per barrel, as well as fall to that low of 30 dollars. Along the way, Huawei's role has changed — and upgraded — with the support and help of oil and gas companies. Evolving from a vendor that simply provided switches, routers, and network devices, to becoming a full partner dedicated to providing digital transformation solutions, Huawei works with partners and customers alike to jointly promote the application of 5G, Artificial Intelligence (AI), and big data in the oil and gas industry. It continues to explore new technologies and applications, where solutions to the current challenges lie.
Indeed, using elastic computing, big data analytics, AI, and cloud data centers, Huawei has already helped oil and gas customers achieve digital transformation, promoting the construction of intelligent oilfields and increasing oil and gas reserves.
Working with partners, Huawei planned and built a computing AI platform for an industry customer, to implement AI training and big data analytics. This has, in turn, led to an increase in both oil and gas reserves and in production. Indeed, solutions have been implemented in various scenarios, including artificial-lift fault diagnosis, well-logging and reservoir identification, and seismic first arrival wave identification, extracting significant value from underutilized — formerly 'useless' — data.
In the words of Dr. Mohamed Akoum from ADNOC: In an era of change for industries around the world, ADNOC continues to drive innovation and embed advanced technologies across its value chain to optimize performance, boost profitability and build resilience.
*JOIN our alert's group | Share stories with us | Advert placement: WhatsApp | SMS: +2348033592762 *Twitter: @ITREALMS *Email: itrealms.dsa@gmail.com*