ITREALMS
: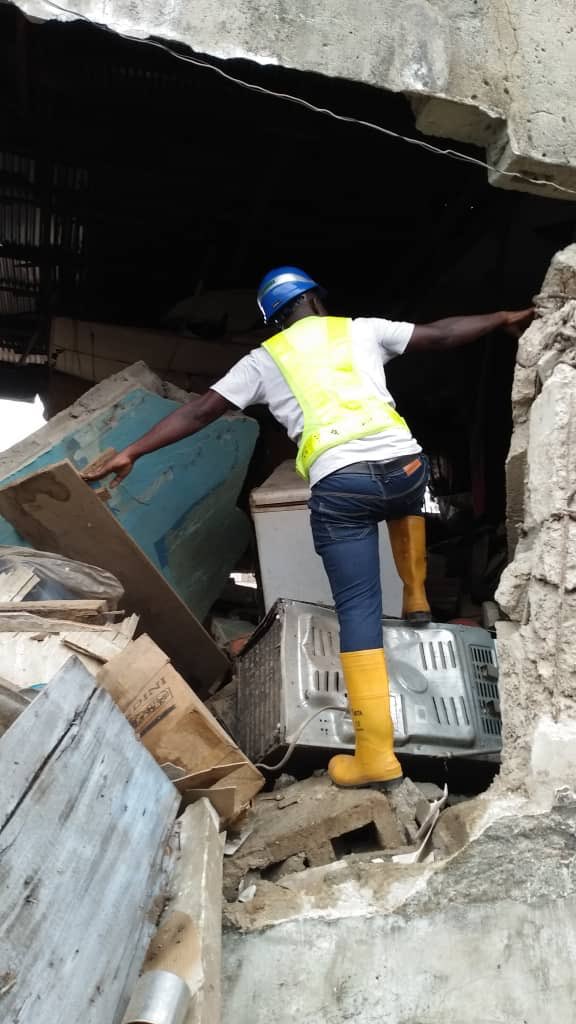 A total of Eight persons were on Sunday injured during a building collapse on Ibraham Adesanya Street, Mafoluku, Oshodi in Lagos State, reports
ITREALMS
.
Confirming this to
ITREALMS
, the Lagos State Emergency Management Agency [LASEMA] response unit stated in a tweet post that, "the building was undergoing illegal renovation before it collapsed this morning."
Also, LASEMA stated that "there is an urgent need for complete demolition of the building before it causes any further disaster" to ensure the safety of people living in the area.
The Agency noted that integrity tests will be carried out on adjacent buildings to ascertain their suitability and durability.
Fortunately, no death was recorded although the occupants have been evacuated as the building is expected to be pulled down.
*JOIN our alert's group | Share stories with us | Advert placement: WhatsApp | SMS: +2348033592762 *Twitter: @ITREALMS *Email: itrealms.dsa@gmail.com*